The dentists at Madison Dental in Windsor provide cosmetic dental whitening solutions.
What is Teeth Whitening?
If you have any discolorations or stains on your teeth, our dentists can use teeth whitening to bleach the enamel. You can choose from in-office whitening, like Zoom!, for an immediate transformation or purchase take-home whitening kits, which are considered to be more gradual treatments.
Why do Teeth Stain?
Tooth stains fall into two categories - extrinsic and intrinsic stains. The extrinsic, or external, stains only impact the surface of the teeth. Intrinsic stains are present inside the teeth and are harder to remove than extrinsic stains. Usually, extrinsic stains look yellow or brown, while internal stains are typically gray or blue in color.
You can develop teeth staining from a variety of causes including:
Beverages such as coffee, teas, and colas
Aging
Medication (antibiotic) staining
Trauma
Disease
Genetics
Tobacco
Excessive fluoride
Insufficient oral hygiene
Nerve degeneration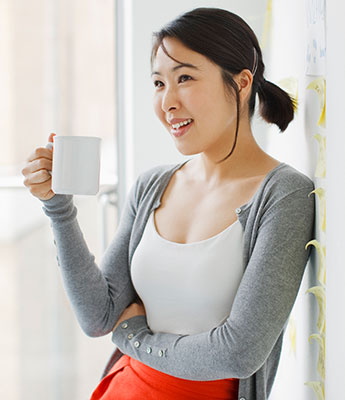 Taking the First Step
During your initial visit, we will examine your teeth and gums. If you choose to begin whitening immediately, you can relax and listen to music while we remove the stains and transform your smile from bleak to brilliant.
Go Back