To provide our patients with dental care, at Madison Dental, we utilize dental technology such as Intraoral Cameras and Panoramic X-Rays to perform procedures for our patients.
Ready to treat your smile.
At Madison Dental, we take pride in our dental technology. We use our systems to help aid in the diagnosis and prevention of oral diseases. Our goal is to prevent and diagnose oral diseases before they become significant problems. We use dental technology to help identify these risks, and provide you with a personalized plan to suit your needs.
Our dental technology includes:
We use this technology to gather information so that we can provide you with the appropriate dental treatment.
Panoramic x-rays are used by our dental team to show missing teeth, abnormal growth, extra teeth or other oral issues.
At Madison Dental in Windsor, we use x-rays to diagnose various dental problems on our patients.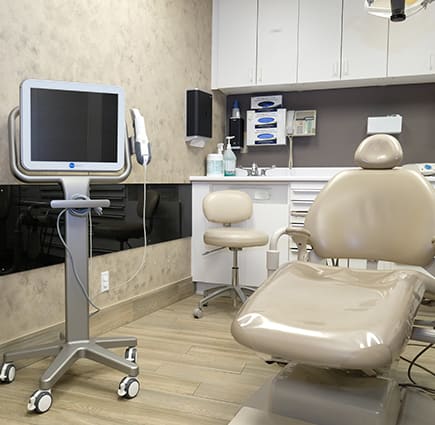 ---
Interested in learning more about how our technology can help you achieve your smile goals? Book a visit with our team today.