Interested in orthodontic services? At Madison Dental, we are proud providers of Invisalign® for both adults and teens. Book your complimentary consultation today!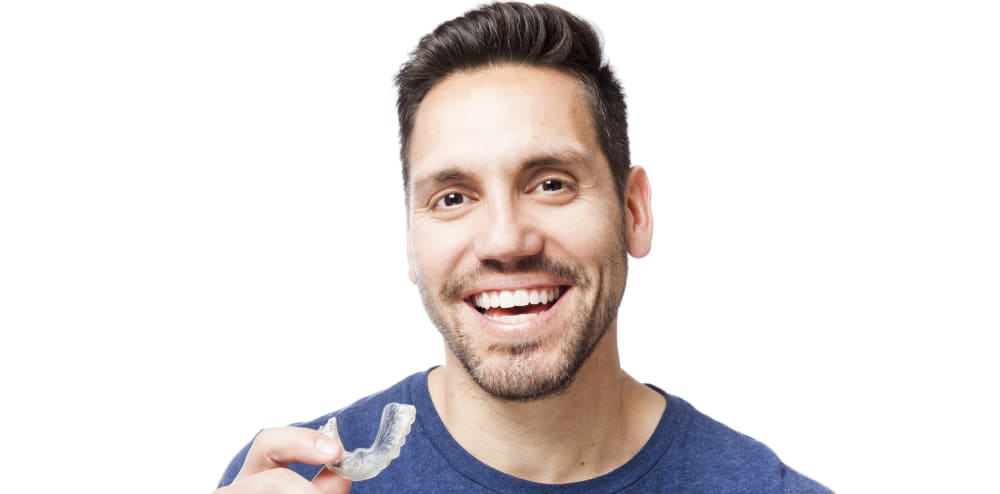 What Is Invisalign®?
Metal braces were once the only treatment used to straighten teeth. Today, Invisalign® is a ground-breaking orthodontic technology which utilizes invisible , removable aligners to correct misaligned teeth. Whether you're a teenager in school with extracurricular activities or an adult working full-time, this form of treatment is flexible for all lifestyles!
Invisalign® is a New Form of Orthodontics!
Instead of having wires attached to your teeth, your teeth may be straightened discreetly. No matter what age you want to take the steps towards a better smile, we can help you get started on this journey.
Invisalign® is Clear – You can straighten your teeth without anyone knowing.
Invisalign® is Removable – You can eat and drink whatever you want during treatment.
Invisalign® Allows You to Brush & Floss Normally – Normal dental hygiene is simple, keeping you on top of plaque buildup, periodontal disease, and tooth decay. 
---
Have more questions?
Fill out our consultation form, or give our office a call, and we would be happy to help you out!